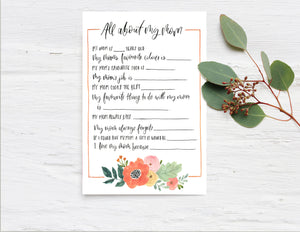 All about my Mom
A fun addition to your Mother's Day gift!
This questionnaire of sorts will be a highlight for any mom (kids do say the darndest things, hah). 
6"x9" flat cardstock for you (your kids) to fill in. Keep mom laughing all day long with those unfiltered words of a child, on a fresh and beautiful design created just for YOU!