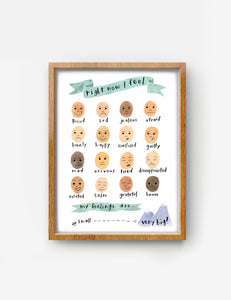 Feelings print - pearl photo paper
A visual check-in for all kids...maybe even adults too.
Letting a child know their feelings are valid and real. Helping them pinpoint how they feel by looking at the faces on this print.
Would be perfect for a bedroom, nursery, playroom, classroom or even the car!